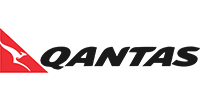 Your everyday credit card spending can help you earn more Qantas points. Read this guide to find out everything you need to know about Qantas credit card rewards.
While you can get rewards by booking flights and shopping with Qantas program partners, the wide range of Qantas Frequent Flyer credit card options available gives you a chance to earn rewards faster through everyday spending.
This guide looks at how these cards work, tips for comparing Qantas credit cards and key details to consider so that you can get the most out of your rewards.
Qantas Frequent Flyer Credit Card Offer
Earn Qantas Points with the ANZ Frequent Flyer Black Card.
Receive 75,000 Qantas Points when you make an eligible purchase within the first 3 months of card approval using your ANZ Frequent Flyer Black credit card
Earn up to 1.5 Qantas Points for every $1 spent on eligible purchases using the ANZ Frequent Flyer Black American Express® card (uncapped) and 0.75 Qantas Points per $1 spent on eligible purchases using ANZ Frequent Flyer Black Visa card (uncapped)
Offer available to new and approved applicants
Qantas Frequent Flyer Credit Cards Comparison
How to use this table to Compare and maximise your Qantas Points
Bonus points & points per $ spent. Qantas Frequent Flyer cards offer you reward points for spending money on daily purchases like petrol and groceries. These points can be put towards great gifts including the whole or partial cost of a flight. Most cards will also give you bonus points for signing up for the credit card. In some instances, the bonus points can be worth more than the annual fee of the credit card. Use the first three columns to discover the rewards potential of the card.
Purchase rate offers (interest rate p.a.). These cards typically have a purchase rate of around 20% p.a. While the rate may seem high, remember that these cards also offer a host of features and rewards you can't get with low rate cards.
Balance transfer. If you have credit card debt from another card, you can transfer your balance to your rewards card for a cheaper interest rate. Keep in mind that after the promotional period is over a balance transfer revert rate will apply.
Annual fee. The annual fees for these cards can range from around $0 up to over $1,000. There are some cards that offer a low annual fee for the first year, which then increases the next year. Make sure the fee is fair in terms of the rewards your being offered.
Rates last updated June 27th, 2016
Rates last updated June 27th, 2016
How do Qantas Frequent Flyer credit cards work?
Credit cards linked to the Qantas Frequent Flyer program earn you points for every dollar that you spend. Some of these cards can also help you gain a higher level of membership in the airline program (bronze, silver, gold) and may offer other benefits such as Qantas Club entry or complimentary baggage allowance.
Qantas Frequent Flyer credit cards often have annual fees and high purchase rates, so it's a good idea to look at all the features and consider whether the benefits outweigh the costs.
Earning Qantas Points with a credit card
There are two main ways you can earn Qantas points with a credit card:
Direct earning credit cards. These credit cards are directly linked to the Qantas Frequent Flyer program, with points going straight into your account. Getting a direct earn reward card, such as the American Express Qantas Discovery or the ANZ Frequent Flyer credit card, makes it easy to keep track of how many Qantas points you earn through using your card.
These cards also tend to offer more perks directly related to the Qantas Frequent Flyer program. The HSBC Platinum Qantas card, for example, waives the Qantas Frequent Flyer membership fee if you are not already registered for the program (a saving of $89.50), while the AMEX Qantas Ultimate offers cardholders one complimentary domestic Qantas flight per year.
Indirect earning cards. Some reward credit cards give you the opportunity to transfer points from their rewards program to the Qantas Frequent Flyer program. This option can be great if you want more flexibility with your reward points or have membership to more than one frequent flyer program.
If you are considering a reward credit card that can indirectly earn Qantas Points, make sure you also look at the exchange rate and amount of points required to convert them to the Qantas Frequent Flyer program, as it varies from card to card. A credit card linked to the American Express Membership Rewards program, for example, can transfer one Membership Reward point for one Qantas Point, while a CommBank Awards credit card offers one Qantas Point for every two Awards points.Both direct and indirect earning cards come with a wide range of features and potential benefits, so comparing before you apply will help you find a credit card that is suited to your lifestyle and goals.
How do I get the most Qantas Points from a credit card?
The amount of Qantas Points you earn with a frequent flyer credit card depends on a wide range of factors, but you can boost your balance by considering the following features:
Sign up bonuses. Some Qantas Frequent Flyer credit cards offer bonus points for new customers when you sign up and spend a set amount of money in the first few months, often leading to thousands of additional points for your account. Make sure you familiarise yourself with the terms and conditions before applying though.
Earn rate. The amount of points you earn can be as little as 0.25 or as much as 1.5 for every $1 you spend on the card. The higher this earning rate, the more points you will ultimately get from paying with plastic.
Dual card accounts. Generally, American Express credit cards have the highest earn rate when compared to MasterCard or Visa options but they are not as widely accepted. So some reward credit cards will come with both an American Express and MasterCard or Visa option to help you maximise rewards.
Uncapped vs capped points. A lot of reward credit cards limit the amount of points you can earn each month. If you plan to spend a lot on credit to earn Qantas points, look for an uncapped card or one that has a cap above your average monthly spending level.
Additional cardholders. Some reward credit cards let you request a supplementary card for a partner or family member, which means they can use the card to make purchases and earn rewards. Just make sure you factor this into your repayments, and check whether or not there is a fee for getting additional cards.
How to compare between different Qantas credit card offers
With so many different Qantas Frequent Flyer credit cards on the market, comparing options gives you a better chance of finding a card that works for you. We've simplified this process by outlining the key features you should consider when you want to get a Qantas rewards credit card.
Earning points
Points per dollar. The standard amount of points you earn for every $1 you spend has a huge influence on the overall value of this type of card. Keep in mind some Qantas credit cards may earn a higher standard rate for overseas purchases, or if it has both an AMEX and MasterCard or Visa option.
Points cap. Make sure your average monthly spending is less than any points cap to maximise your rewards.
Bonus points. Sign up bonus points can give you a huge amount of extra value when you choose a card. Compare offers and check the requirements to get the most out of this introductory feature.
Rates & Fees
Annual fee. Standard annual fees for Qantas Frequent Flyer credit cards range from $79 to $450 or more. Some cards may waive the annual fee in the first year and there are also a couple that have no annual fee for life.
Standard interest rates. Qantas Frequent Flyer credit cards typically have high standard purchase rates, ranging from around 19.49% p.a. to 20.99%. Keep this feature in mind when considering your spending, and remember that even the smallest difference can add up if you ever carry a balance on the card.
Promotional interest rates. Some Qantas credit cards may offer low or 0% interest on purchases or balance transfers during the introductory period. This short-term feature can be a great way to boost your points balance and save money on interest if you know you want to spend a lot on the card in the first few months.
Other fees. The other charges you may face vary from card to card and can include international transaction fees, late payment or overlimit fees and cash advance charges. Considering how you plan to use your card will help you work out which of these fees you may need to avoid when comparing Qantas Frequent Flyer credit cards.
Extras
Interest free days. If you pay off your credit card in full every month, you will get access to interest free days, which can give you more flexibility with repayments and help you avoid paying more for using your card.
Complimentary extras. Qantas credit cards can come with a range of other perks, including international travel insurance, complimentary flights, complimentary upgrades, hotel stays, airport lounge access, extended warranty coverage and purchase protection insurance.
Considering all of these features and thinking about how likely it is you will use them can help you choose a card and get more value out of it in the long run.
The biggest mistakes and things to avoid with a Qantas credit card
Watch out for these mistakes and issues to make sure your Qantas Frequent Flyer card doesn't cost you more money than it's worth:
Overspending. It can be tempting to spend as much as possible to earn more Qantas Points, which could make it harder to pay off the balance and lead to credit card debt.
Not repaying your balance every month. If you don't pay off the balance of your credit card in full every month, you will be charged interest for the remaining debt. With the typically high standard rates of Qantas credit cards, this cost could quickly outweigh the benefits of the account.
Not comparing the annual fee to the potential rewards. The value of rewards and other features should always outweigh the cost of the annual fee. An easy way to work this out is by comparing the amount of points you are likely to earn (and the value of any rewards you can claim) against the annual fee.
Not checking the standard features. It can be easy to get carried away with a great promotional offer. Some credit cards have introductory offers such as lower purchase rates, balance transfer rates or reduced annual fees. If you don't check the standard features, you could end up with a nasty and expensive surprise after the first 12 months.
Making new purchases when you have transferred a balance to a Qantas credit card. If you transfer a balance to a Qantas credit card with a low or 0% promotional balance transfer rate, you will be charged interest on new purchases from the day they are made. While these purchases will earn you points, the additional interest costs will add to your balance and increase your overall credit card debt, taking value away from the rewards. Compare 0% balance transfer and 0% purchase credit cards to avoid this pitfall.
Not using complimentary extras. Credit card perks such as international travel insurance only add value to the account if you actually use them. So only factor in the potential value of these extras if they are useful to you.
Who should get a Qantas credit card?
It's clear that Qantas Frequent Flyer credit cards have a wide range of benefits but can also be expensive in the wrong hands. In general, a Qantas credit card could be a good option if you:
Enjoy frequent flyer benefits. Qantas credit cards can open a range of frequent flyer benefits including complimentary lounge access, complimentary travel insurance and flight upgrades.
Are a loyal Qantas frequent flyer. If Qantas isn't your preferred airline, consider another frequent flyer credit card.
Have good or excellent credit history. These cards are often more premium than basic options, so a better credit history will help you get approval when you apply.
Regularly use a credit card. The more frequently you pay with plastic, the more value you will get out of one of these cards.
Pay off the balance in full each month. Paying off the total owed on your credit card every time you get a statement reduces the cost of the card so that you can get more value out of the points that you earn.
It's important to consider these factors and your individual circumstances before deciding on a Qantas credit card. Otherwise, you may also want to consider getting a debit card that earns Qantas Points, such as the Bankwest Qantas Transaction account or Qantas Cash prepaid debit MasterCard.
How to apply for a Qantas Frequent Flyer credit card
Follow these steps to quickly and easily apply for your next Qantas Frequent Flyer credit card.
Compare. Weigh up the features of several Qantas Frequent Flyer credit cards to find one that suits your needs.
Apply online. Select the 'Go to site' button and you will be taken to a secure application page.
Read through the terms and conditions
Check the fine print to make sure you understand all of the details and any conditions required for introductory offers.
Fill out the application form. Remember that you will need to provide personal details including your full name, date of birth, street address, drivers licence number and/or passport number. Credit card issuers also request supporting documentation, such as copies of your passport and driver's licence to help identify you, so keep them handy and provide them as instructed.
Submit the application. You should get a response from the issuer within a few minutes, either on the webpage or via email. Once you receive conditional approval, follow the instructions from the credit card company to complete the application process and get your credit card.
Once this process is complete, your new Qantas Frequent Flyer credit card will be issued. Usually you will get it within 5-10 business days but it could be as many as 21 days before you receive the card, so make sure you check with your issuer to find out more.
Frequently asked questions
Do I have to join the Qantas Frequent Flyer scheme?
Yes. Cardholders will have to join the Qantas Frequent Flyer program if they want to have their points credited towards a Qantas member account. Check to see if your card gives you free Qantas Frequent Flyer membership.
How do I know how many points I have?
Your credit card statement will include details of how many points you have earned during the billing period. You can also check how many Qantas Points you have at any time by logging into your Qantas Frequent Flyer account online.
What if my application for a Qantas Frequent Flyer credit card is declined?
There are many reasons a credit card application could be declined, including not providing all the necessary information in the application, not submitting supporting documentation, not meeting the eligibility requirements or having poor credit history. Check these factors to see if this situation can be easily resolved, or if you may want to take some more time comparing options to find a card that is suitable for you.
Will I earn Qantas points for every transaction I make on my credit card?
No. While most purchases are considered 'eligible transactions' that earn points, there are some that don't qualify. These can vary from card to card and could include cheques, cash advances (such as ATM withdrawals), BPAY payments, interest charges, government charges and business related expenses.
Can I earn bonus points for signing up to a credit card and then cancel it?
Assuming you meet the criteria for the bonus points, once they are credited to your account you can cancel your credit card at any time. Just remember that cancelling a card could attract fees and any credit activity – including applications and cancellations – could also affect your credit history. Taking these factors into account a good strategy can be to apply for a card that maximises your bonus points earnings. You can compare frequent flyer cards and their bonus points amounts on this page.
Qantas Frequent Flyer credit cards can be a great way to earn points and get rewards faster through everyday spending. So now you know more about these cards, you can compare different options and consider your own circumstances to find a credit card that really works for you.
Back to top